About Us
Andy's Aggregates was established in 2002 and has been supplying materials to satisfied customers including private individuals, business and local organisations such as schools, clubs and community groups ever since.
Enquiries

>
NEED ADVICE?
Call Andy on 07986 116969 today.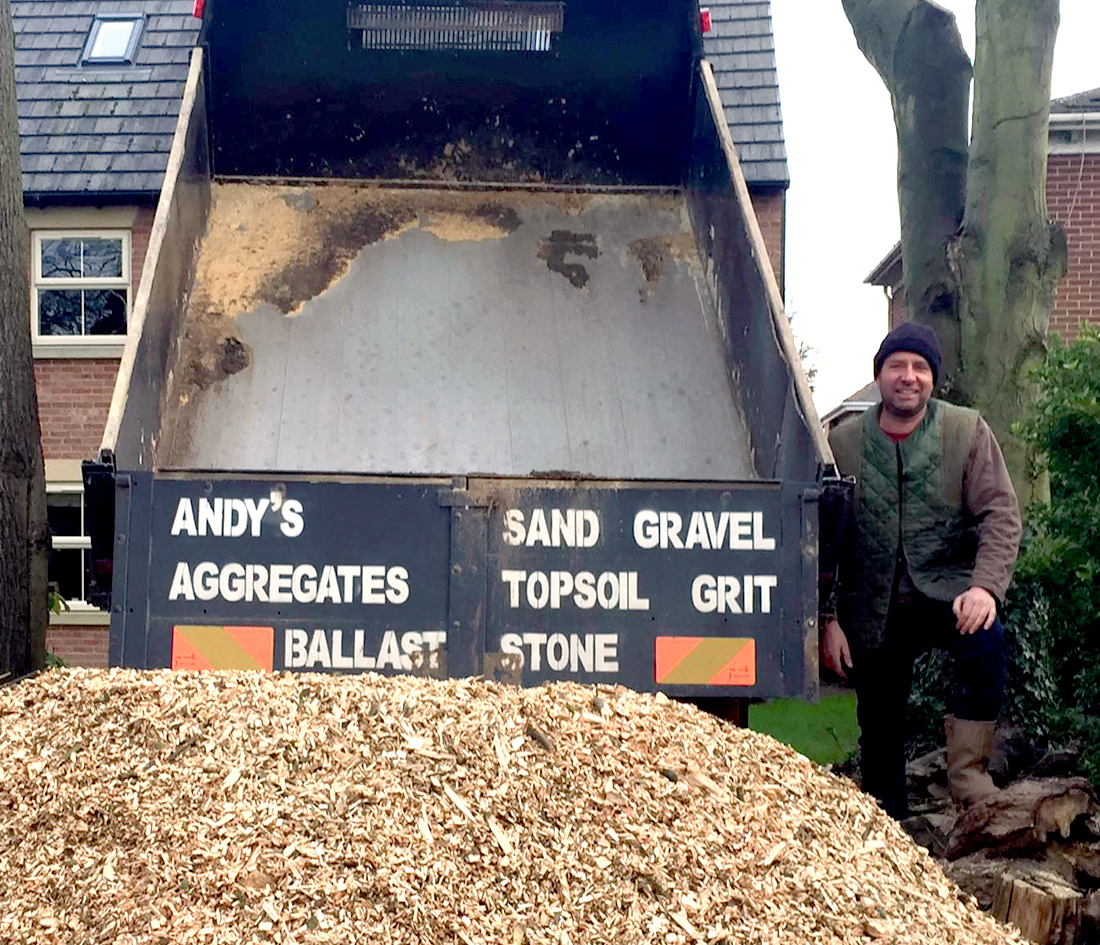 Customer Service
Many of our customers are gained through recommendations and we like to help by making the job of ordering and receiving materials as simple as possible, even for those not familiar with construction or landscaping world.
Customer satisfaction is our aim and we want all our products to meet your requirements.  Should you be unhappy with a material on delivery please speak to the driver on arrival before the delivery is tipped while it can still be rectified.
Product samples
It is important that you are happy with the product, especially so with the more expensive materials such as decorative aggregates.  For this reason is it advised that before ordering these materials you arrange to see a sample by calling us.
Local delivery
We deliver straight from the quarry or supplier and so each delivery is usually for a specific customer.   Sometimes two smaller loads may be carried on the same run, usually when the same material is involved.  Split loads for the same customers are possible, for example building sand and ballast, where both materials are from the same quarry.  This saves the cost of two deliveries.
Next day and even same day delivery is available depending on workloads, although 1 or 2 days notice is advisable, especially during spring and summer months.  Should you require repeat loads,  on the same day, again it is worth contacting us a few days in advance.
Deliveries can be made Monday to Friday and Saturday mornings.  Please not that some materials are not available on Saturdays due to quarry opening times.
When customers require set delivery time we aim to stick to a slot of half an hour either side of  the desired time, and where timing is less important then a morning or afternoon or even just a day can be specified.
Recycled Materials
Good quality recycled materials are now available.  Using recycled materials where possible is both cheaper (due to not attracting the quarry tax) and better for the environment (less quarrying, less landfill).  Quarried materials are of course still available for all uses.
Some of our popular aggregates
Why choose Andy's Aggregates
Hassle-free quote
Local queries, competitive prices
Free deliveries
Guaranteed appointments
Friendly service
Read our Google reviews