Construction & Landscaping
We offer a comprehensive range of aggregates for construction or landscaping use, from building sand through to screened topsoil.  All materials are from local quarries, wholesalers and recycling centres.
Get a quote

>
NEED ADVICE?
Call Andy on 07986 116969 today.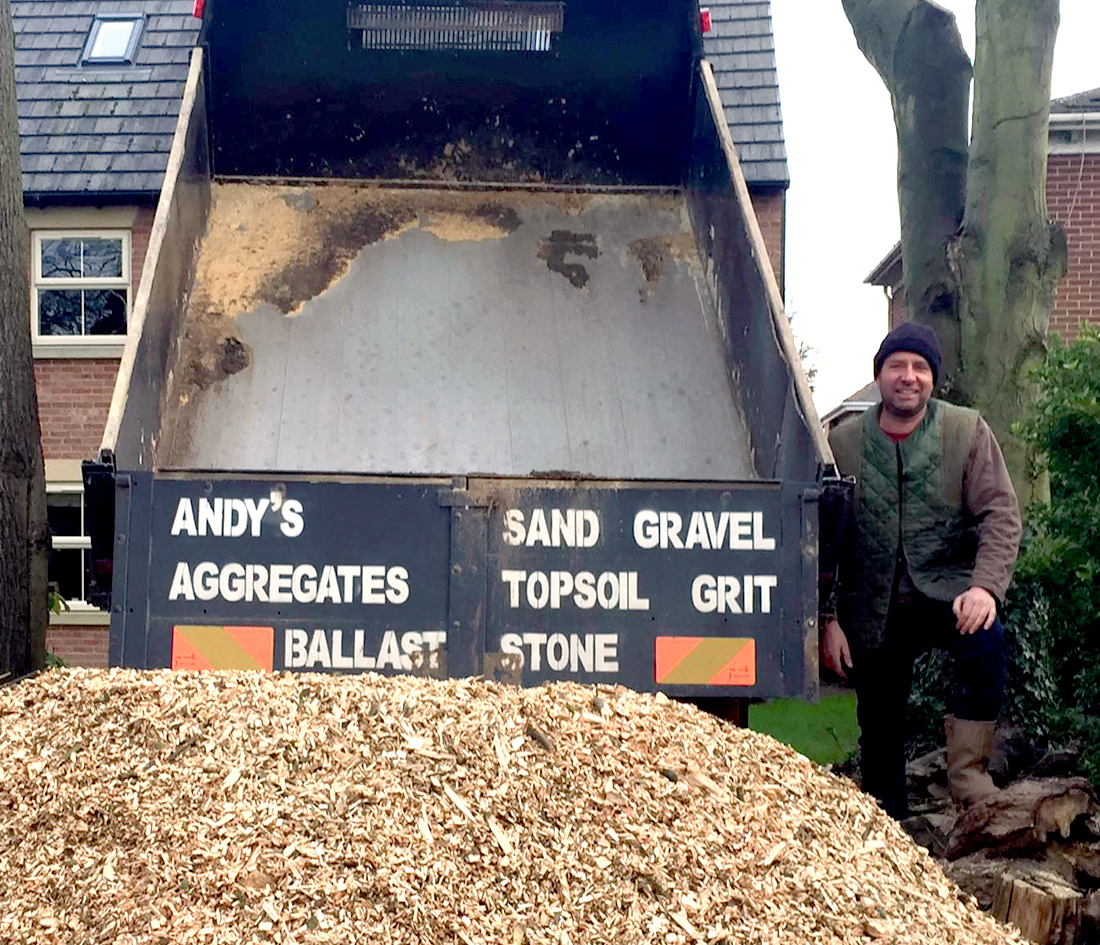 Construction & Landscaping Aggregates in Doncaster
Andy's Aggregates is a Doncaster based business that specialises in the delivery of small loads throughout the local area. Our tipper is small enough to reach places that larger lorries cannot, thus usually sparing you the pain of moving the load again once delivered. Our rates are always competitive, and we deliver a wide range of products.
Sand
Of particular interest for use in construction and landscaping. Our screened grey building sand, often the preferred choice of the professional builder due to its superior texture and workability, reducing the need for plasticiser additives.
Types of sand
Screened grey building sand
Grit / sharp sand
Fill sand
Gravel & ballast
A variety of hardcore infill materials are available from 10mm gravel and ballast up to 40mm crushed limestone.
Types of gravel & ballast
Gravel quartzite
Ballast
Crushed limestone
Topsoil
Topsoil is available for wide range of users, from preparing an area for turf laying to filling raised beds. A soil improver made from well composed green waste is also available which is ideal for blending with topsoil in order to increase the amount of organic material within the soil to improve water retention.
Types of topsoil
Screened topsoil
Soil improver
Bark chippings
Wood chippings are available in up to a 4 cubic metre loads for locally delivery across the Doncaster region.
Types of bark chips
Some of our popular aggregates
Why choose Andy's Aggregates
Hassle-free quote
Local queries, competitive prices
Free deliveries
Guaranteed appointments
Friendly service
Read our Google reviews