Flint & Gravel
Andy's Aggregates specialise in the supply & delivery of decorative flint or gravel across the Doncaster region, ideal for commercial developments or a domestic DIY project.
Get a quote

>
NEED ADVICE?
Call Andy on 07986 116969 today.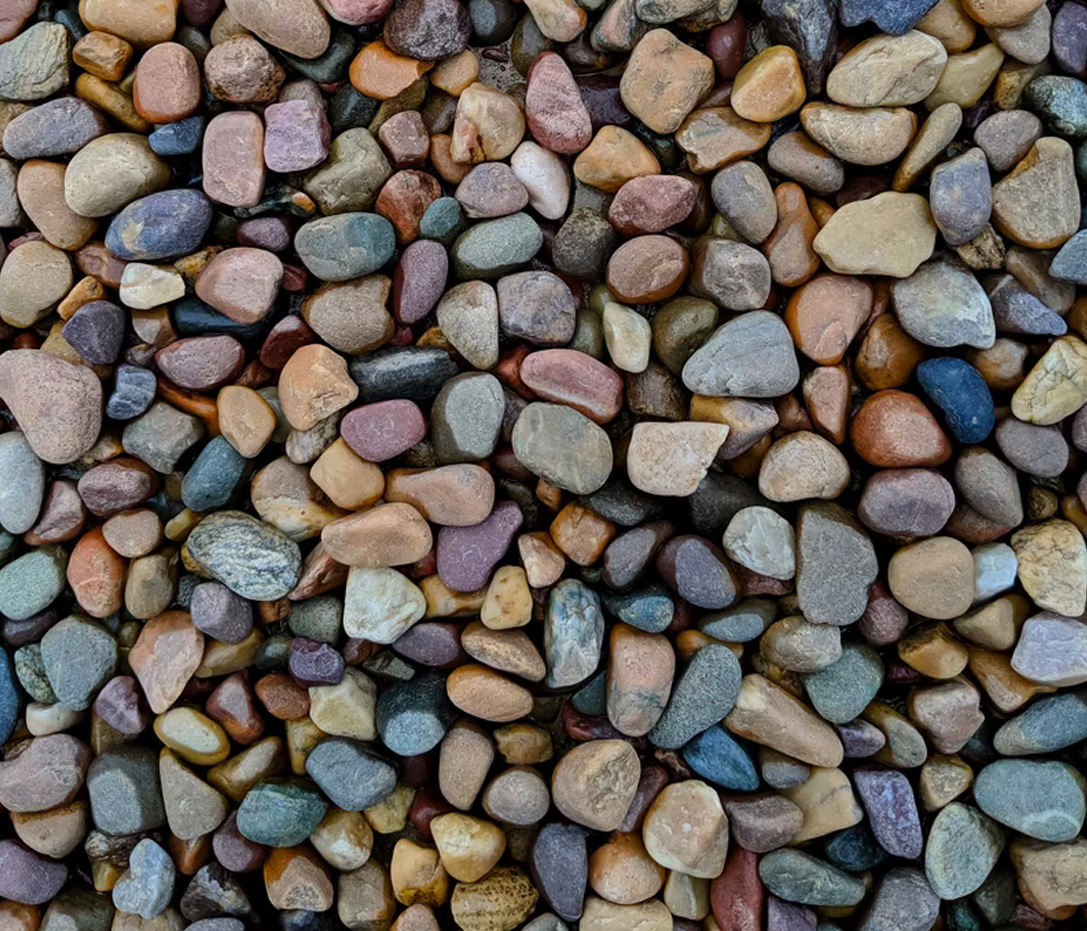 Flint & gravel for sale in Doncaster
It is worth remembering when using very light colours that leaf build up, weeds or soil that gets on the surface will stand out.  Large areas of white gravel under deciduous trees/shrubs is not a good idea and makes for more work in the long run.  Lighter gravels can however be very effective in small areas to highlight small evergreen plants/shrubs in a rockery and in borders.
Flint can be effective in larger areas also when used in naturalistic planting.
---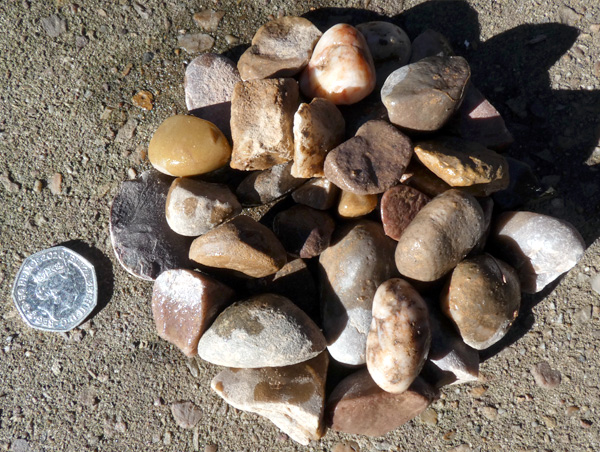 Gravel (Standard)
This is available in 10mm or 20mm sizes. The 10mm is commonly known as pea gravel or pea shingle, the 20mm most often just called 'gravel'. Overall, the colour is a light grey/brown from a distance, although close up, many different colours can be seen including white, black, brown, yellow and pink. Mostly in round pebble form but may contain some broken stones.
The term "20mm" or "10mm" means that this is the maximum size contained. Smaller sizes will be included down to approximately 10mm for the larger size and 4mm for the smaller size.
---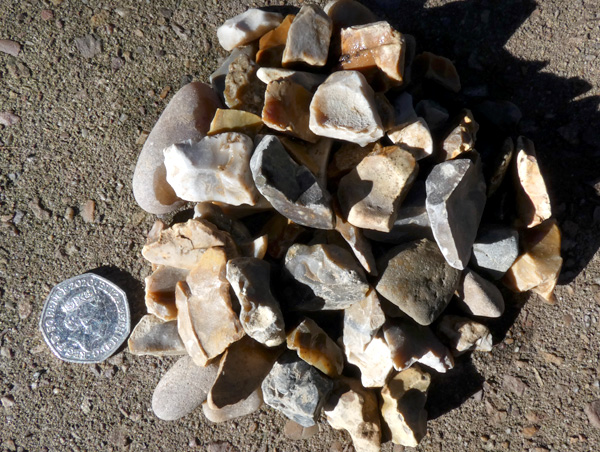 Gold Flint Gravel
The bright golden colour of this gravel brightens up dull areas and can be used for paths, drives and borders. A mixture of flints and some other round, yellowish and brown gravel, the Gold Gravel is available in 10mm or 20mm sizes.
Flint & Gravel orders & delivery in Doncaster
Next day and even same day delivery is available depending on workloads, although 1 or 2 days notice is advisable. Should you require repeat loads, on the same day, again it is worth contacting us a few days in advance. Deliveries can be made Monday to Friday and Saturday mornings. Please note that some materials are not available on Saturdays due to quarry opening times.
---
Call Andy on 07986 116969 to discuss your requirements, request a quote or place an order.
---
Why choose Andy's Aggregates
Hassle-free quote
Local queries, competitive prices
Free deliveries
Guaranteed appointments
Friendly service
Read our Google reviews